OPERATIONS PERFORMANCE MANAGEMENT
Presight PM is a software solution suitable for supporting coherent business management including strategic business management and operational risk management. Presight PM is a decision support tool that is used to monitor key indicators on an overall level, but also across entities.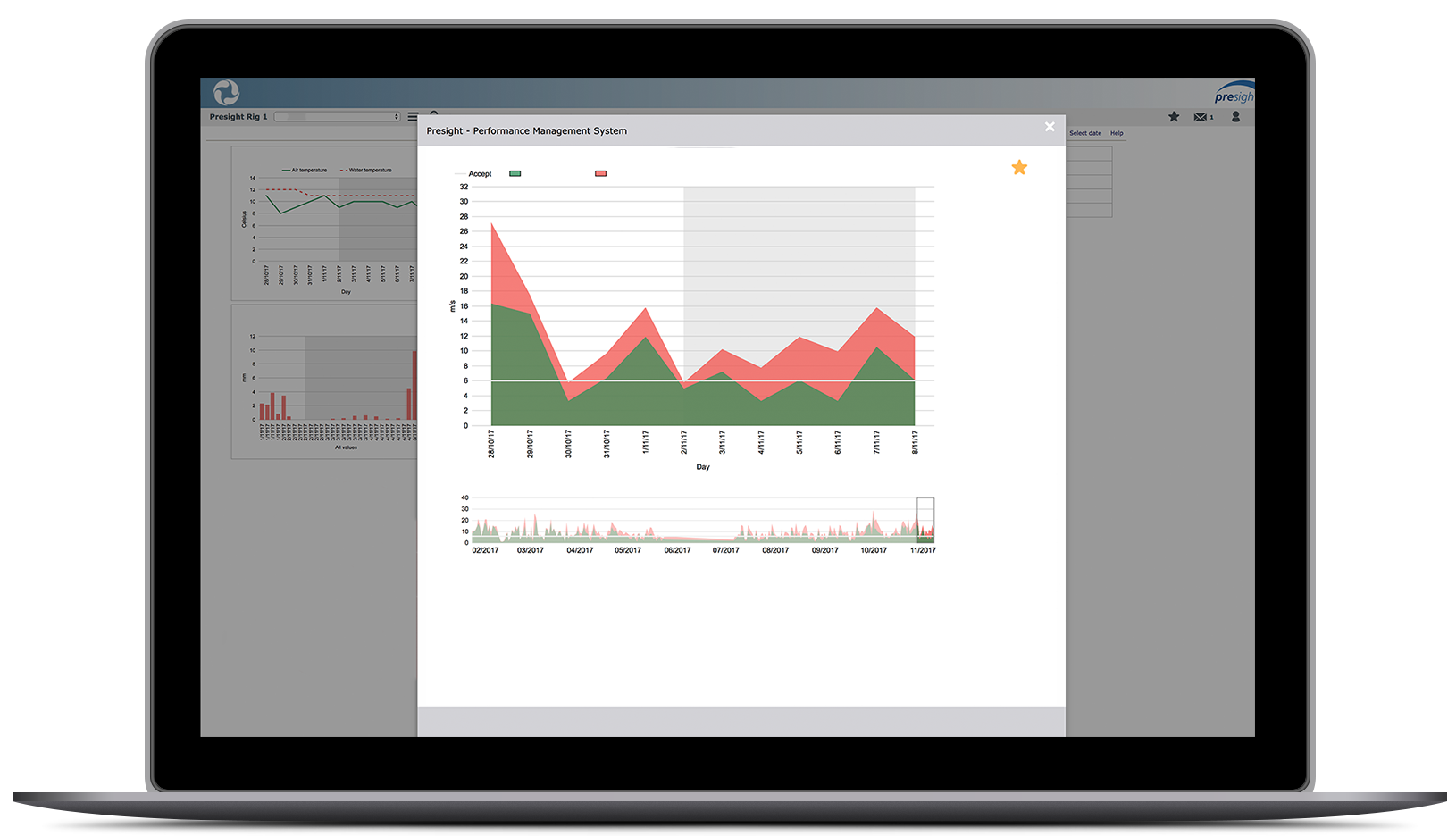 The strength in Presight PM is the ability to extract data from any underlying source system. Presight PM presents the information easily and transparently in various interactive dashboards for different decision makers. The information is presented in various formats, such as tables, graphs, images, figures and lists in a visual interface, and navigation to relevant underlying data is possible. The result is an easier more automated information access. Presight PM provides a more accurate and more standardized picture for all levels of the business.
The structure of Presight PM is based on arenas, where different arenas are configured for different needs. An arena can be a meeting, a department, a task force, a project etc. Separate arenas are configured for management, planning with risk assessment, operations, support functions and continuous improvement. Each arena can be continuously adjusted with new relevant data, and data can be exchanged between different arenas.
In Presight PM indicators (or KPIs) are defined that are used across the arenas. The indicators can be aggregated according to different methods, and present the information in context and on an overarching level. When an indicator is defined, the contents of it will not change, thus ensuring quality control of the information. The software ensures interoperability between systems, and reuse of data.
The structure of the software is flexible and can be built according to Kaplan and Norton's balanced scorecard, or any other scorecard or management by objectives suitable for the business. The software solution is an off the shelf solutions where all customization is in the configuration.
The Presight PM assists in the operationalization of the corporate strategy and makes the strategy plan more vibrant. The solution connects strategic plans at a high level and reaches out with operational for everyone. It ensures a high frequency of data capture, both for actual data, but also for plans and forecast. The system is primarily to provide a decision support basis for daily operations, as well as short-term and long-term plans. In the way improvement processes are monitored and driven forward. The Presight PM solution is dynamic and ensures an update picture of status at all times. The Presight PM provides management with a tool that is useful for updating and providing overview and insights into strategically important areas, as well as providing early warning on issues that are out of control.
Presight PM will contribute to the goals becoming more clear and correctly conveyed at all levels of the business. This makes it easier to ensure that all work is linked to the goals, and it will help to shorten the time spent on follow-up of goals and action plans. Presight PM is also suitable for benchmarking. The same indicator may be compared for different organizational units.
In Presight PM warning rules may also be set for deviations. In this way, organizational units, individuals etc. may be notified when the system measures reach unacceptable values.