Speakers emphasised the crucial role of human factors in accidents, both small-scale and major hazardous ones. They also highlighted the potential of digitalisation to drive progress in preventing accidents and reducing risks.
Keynote speakers from prominent companies like PTTEP and Petronas shared valuable insights on safety culture and effective leadership. They emphasised the need to prioritise safety in all operations. Rystad Energy provided market outlook presentations, forecasting increased exploration in oil and gas, as well as the growing importance of decarbonisation and wind energy for a sustainable future.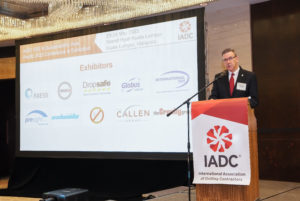 One notable demonstration by Transocean showcased a digitalised red zone management system. Safety managers received real-time warnings through light and sound alarms if they were not complying with safety protocols. However, Vysus Group raised concerns about overreliance on such technologies, suggesting they could decrease personnel autonomy, sparking insightful conversations.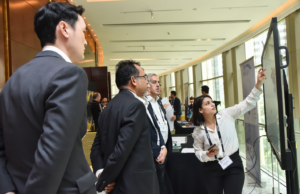 The second day featured speeches by Valesto Energy, a presentation by Sapura Drilling, and talks by IPIECA, Noble, and Shelf Drilling. A panel discussion on Environmental Social and Governance (ESG) practices and sustainability fostered meaningful exchanges. Furthermore, the students of Universiti Teknologi Petronas posed challenging questions, stimulating further dialogue among participants. The conference concluded with the presentation of the 2022 South East Chapter Safety award, recognising outstanding safety contributions.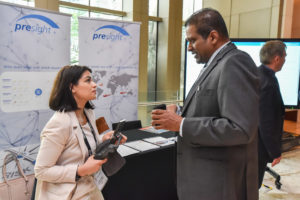 Our Petter Johnsen and Sahar Snell networked and showcased our innovative solutions in Barrier Monitor. They engaged in insightful discussions with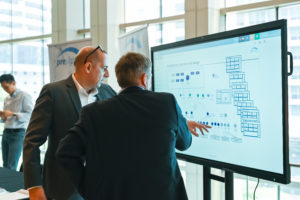 contractors, sharing valuable insights and forming new connections.
Looking ahead, we are excited to participate in the next IADC conference in September. Presight will join a panel discussion on Major Hazardous Accidents, continuing our commitment to safety and risk mitigation.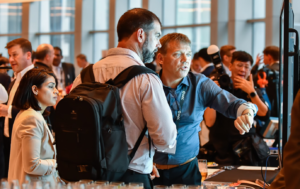 The IADC HSE and Sustainability Conference in Malaysia provided a platform for collaboration, knowledge-sharing, and the exchange of best practices. It reinforced the industry's focus on safety culture, digitalisation, and sustainability. We express our gratitude to the IADC for hosting this remarkable event and facilitating meaningful exchanges that contribute to a safer future.
Stay tuned for updates as we continue to innovate and collaborate on solutions to enhance safety in the energy industry.
Read more about the IADC UTP Student Chapter 2023 HSE Sustainability Asia Pacific Conference.